Pivotal Cloud Foundry 2.3: A First Look
Join us for a look at the capabilities of Pivotal Cloud Foundry (PCF) 2.3. In addition to demos and expert Q&A, we'll review the latest features of Pivotal's flagship app platform, including the following:

-Polyglot service discovery
-Service instance sharing
-Operations manager improvements
-New pathways protected by TLS
-Spring Cloud Services 2.0
-Improvements to PAS for Windows and Steeltoe.io

We'll also review PKS updates for Pivotal's Kubernetes service. Attend this session with Jared Ruckle and Pieter Humphrey to learn how PCF helps you build better software.
September 25, 2018




11:30 am - 12:00 pm


National Harbor 12-13
Speakers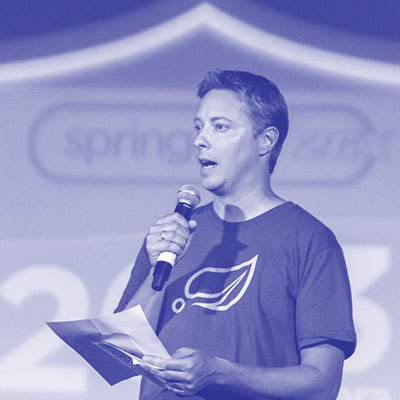 Pieter Humphrey
Principal Product Marketing Manager, Pivotal
Jared Ruckle
Principal Product Marketing Manager, Pivotal