sessions
The Cloud is Ready. Are You? Accelerating Enterprise Cloud Adoption With Automation
Transformation, Case Studies
Day: Tuesday

Room:

Enterprise-grade cloud platforms have matured to support various software stacks, data, network and security requirements. Most enterprises have experienced the benefits of cloud, but many have not scaled up due to the sheer size of the undertaking. Global enterprises have operations so complex that even laying the groundwork for an IaaS-based cloud environment can take months, if not years to plan and execute.
However, in the Digital Age, if you stand still, you are falling behind. To keep pace with the latest advancements in Cloud, PaaS platforms and other related technologies, a traditional rationalization approach will not cut it.
You need an automation-based strategy that can accelerate the portfolio rationalization process and get your enterprise running on the cloud faster. Syntel has executed several such large-scale initiatives for clients, employing automation-powered services and the SyntBots platform to accelerate the move to enterprise-scale cloud deployments.
This session will demonstrate how Syntel's automation powered approach helps enterprises adopt cloud, and we will share how one client adopted Pivotal to make its foundational services more scalable, reliable, and set the stage for a larger transformation.
speakers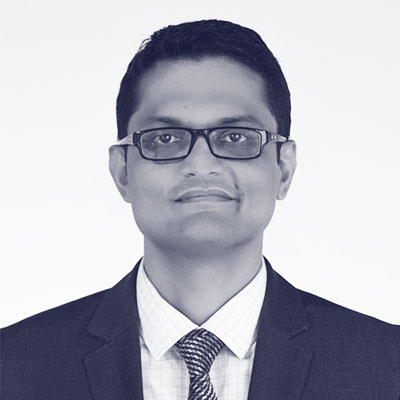 Ashok Balasubramanian
Vice President
Syntel